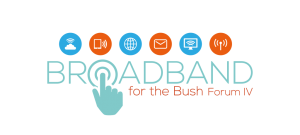 The Broadband for the Bush Alliance brings together stakeholders from around Australia for research and advocacy for broadband and telecommunications infrastructure and access in remote communities. A media release produced after the conference summarises the main ideas discussed, focusing on the infrastructure issues that means that some communities are excluded from the digital world due to access issues.
The Indigenous Focus Day was a particular highlight, as it enabled Indigenous and non-Indigenous people to discuss the issues that affect their communities. The four streams – affordability, accessibility, awareness and appropriateness – included short presentations from communities presenting both challenges and ideas. They demonstrated how Indigenous people are engaging with technology in interesting ways, particularly for connection to family, culture and language. It was excellent to see the focus on solutions rather than just  the problems – the challenge is to get these proposals to the organisations and people that can make them happen. Another issue identified is the lack of research into how access (or lack of it) affects communities – for example school attendance or workforce development?
I had some good chats with people about the Living Archive project, many people hadn't heard of it and were interested in seeing the resources, and had some good suggestions about other things we could do. I was especially pleased to meet the IRCA mob, who are doing great things with remote media and communications, and with those working in Indigenous Digital Excellence as part of the NCIE, who are "strengthening Indigenous participation, practice and entrepreneurship in the digital economy." The forum was accompanied by an interesting Twitter feed as people engaged with the issues using the #bushbroadband.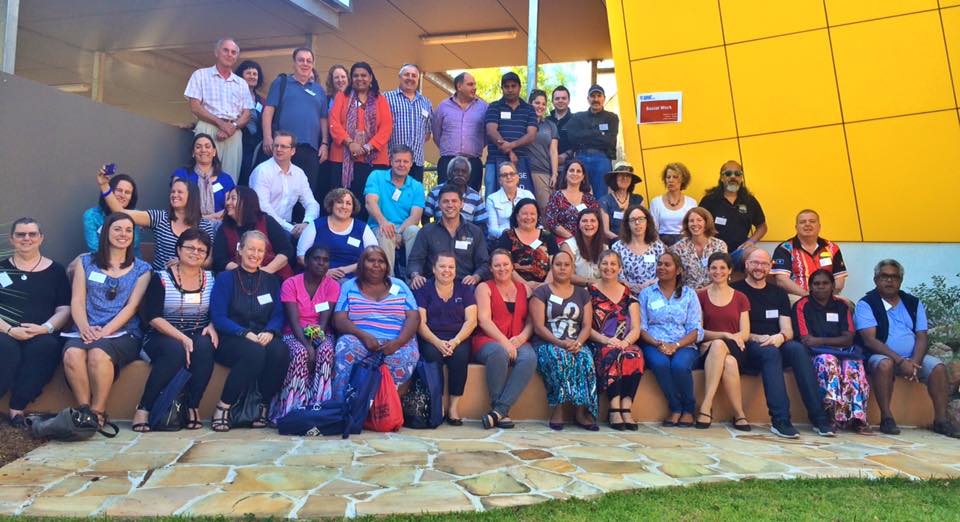 Participants at the Indigenous Focus Day for the Broadband for the Bush Forum at CDU.