The weekend of 7-9 August we had the privilege of running a couple of workshops at the Darwin Aboriginal Art Fair with Josh Hughes from Culture Tech.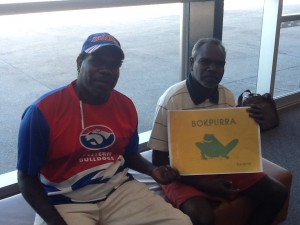 On Friday we recorded Daniel and Alex reading a frog book in Burarra language (available here) and started putting an e-book together using ibook author. Unfortunately the sound recording wasn't very good, so we couldn't complete that one, but it was fun learning how to use iBooks Author to combine images, text and recordings.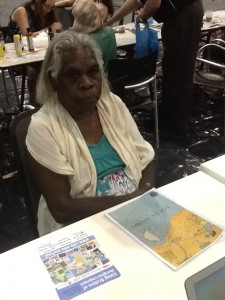 On Sunday we had Margaret Duncan from Urapunga read a fish story in Kriol language (available here). This one we managed to complete – you can download the final version for your iOS device here.
We also created a DAAF handout explaining how we did each part of the process – you can use it to create your own digital story for the #LAALComp.